We dive all the year round and invite everyone to try diving in Baikal with us! This is an unusual and marvellous adventure – to explorer the underwater world of magic Lake Baikal. Everyone should try it at least once in a lifetime!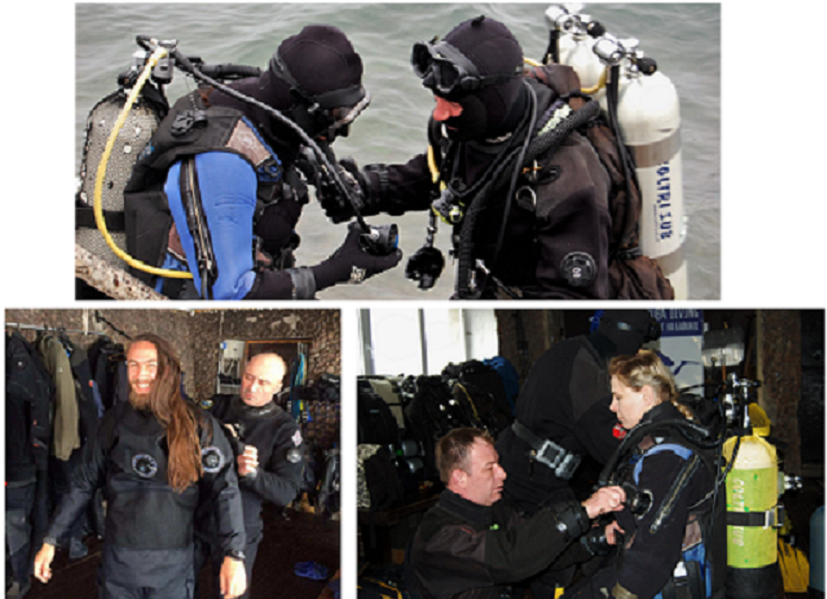 Our dive-center offers an dive to share with you the wonders of the aquatic realm of Baikal. There are two types of such dives, namely: for a beginner and for a diver who has no experience in diving in Lake Baikal.
If you visit Lake Baikal in winter and early spring you should try to ice-diving! While ice-diving, you can see famous ice hummocks of Lake Baikal.
We promise you the most interesting dive into the icy waters of Lake Baikal, the memory of which will remain with you for a long-long time!
Ice dive
Ice dive is an unique service because it involves certain risks. In the event that something goes wrong with usual dive, you can easily complete the dive thanks to open water. But "easy to complete" does not work while ice-diving because you need to return to the ice-hole. Our instructors are real professionals, and it guarantees you will discover all the magnificence of Lake Baikal in winter.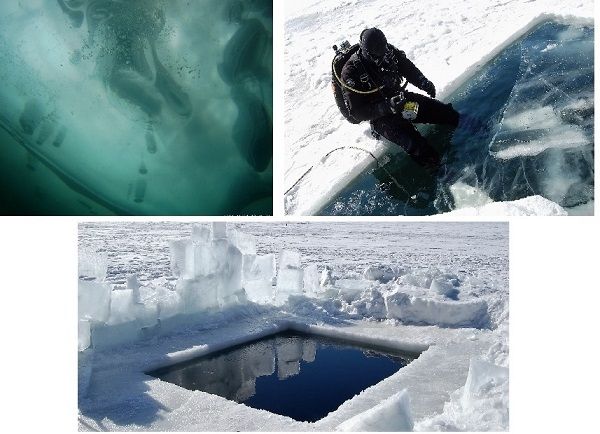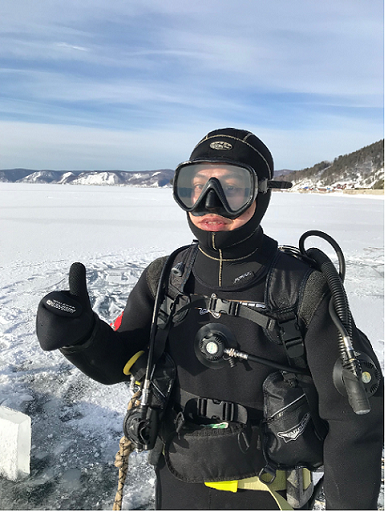 What is the procedure of the dive?
In Listvyanka, prior to the dive itself, the instructor or dive master of the dive-center "New Dimension Baikal" informs participant about the program of the dive. After putting on the necessary diving equipment, the participant enters the water under close supervision of the instructor. First of all, breathing from the scuba regulator is practiced at the water surface. Participant breathes through the scuba regulator, lowering the head into the water while standing; then participant breathes through the regulator lying on the water. After successful adaptation, participation is invited to go (divers don`t use the verb "swim"), breathing through the regulator. Then we suggest diving to 2-3 meters deep. Then participant can stand on the bottom and admire the view around, and after participant goes some distance in the water-column.
While diving an instructor or dive-master is next to you and supervises you and your equipment, so you will be in the most comfortable environment. You can enjoy new impressions and sensations!
1+1 with instructor.
No group dive!
If you have experience in diving but you want to dive in Baikal at first your dive program will be work out according to your qualification and present you in our center.
Dive duration
Dive time (underwater period) – 20-30 min; preparation time (essential theoretical knowledge, underwater hand signals, program of dive, dressing) – 30-40 min.
What can you see while scuba diving?
The dive takes place in the coastal area of Listvyanka village (down to the water from our dive-center). You can see the following dwellers of Baikal flora and fauna: Baikal sponge, Baikal sculpin. It is possible to reach the "sval" - the shelf edge that escapes in the very deep of Baikal.
To plan your dive more comfortable we need the following information about:
1. The level of qualification of the person who wants to dive with us: from a beginner (a person who has no experience in diving) to an advanced diver (in this case, we ask to show a certificate of your qualification in diving and your logbook (a logbook is a special diver's notebook that contains all profiles of dives).
2. The size of your suit and legs (the same size as an ordinary clothes). We need for the proper matching of equipment.
3. The timing (day and hour) of the dive is assigned in advance (for example, by phone or email). Payment for dive is made in advance (minimum one day before the appointed day of the introductory dive).
Something else!
In summer, dive goes using wetsuits of 7-7 mm thick, in winter dives go using dry suits.
For dry suit it is recommended to wear thermal underwear or warm clothes that does not constrain your movement.
For wetsuit it is necessary to put on a swimsuit, and to have a change of your clothes, a towel, a hairbrush (if you need, a hairdryer also).
Requirements for the participant
There are no special requirements, because dive is a safe, it goes up to 5-7 m deep. You should have no serious diseases and health problems. So if you engage in fitness, and dive is open to you too! Age 18+, children can experience diving with the permission of parents (it requires a personal presence of parents).
Our dive center "New Dimension Baikal"
This is the only warm and equipped centre, that is located directly in the coast of Lake Baikal, Listvyanka. From the entrance of our center to the down to the water is distance of 2 meters only! No other dive- center can boast of such location. In addition, thanks to the convenience and technical equipment, in 2013 the Olympic Committee selected our dive-center for the point of relay race at Baikal. For the help in conducting the event, the dive center was presented with an Olympic torch and a memorial tablet with that any client of our dive-center can be photographed.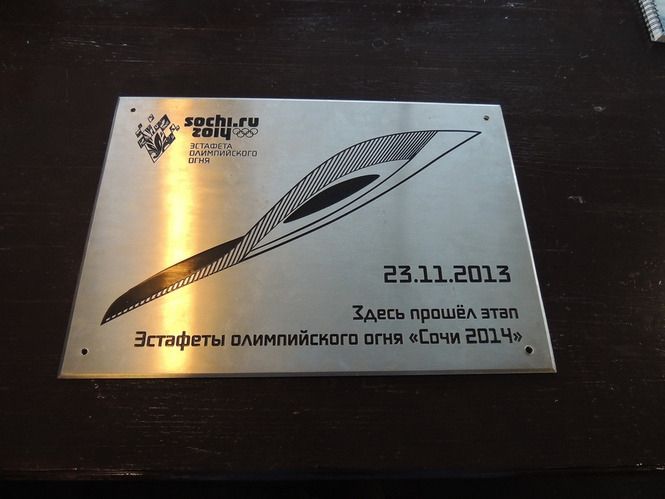 Contacts:

tel.:+ 7 (3952) 58-75-75
email: frog-69@mail.ru